REPAIR & SERVICE:
Knowing that your central heating and air condition unit can fail at any time including after business hours, we stay fully prepared for all possible situations, with the ability to service all makes and models. Our qualified technicians are trained with an expert proficiency in every aspect of heating and air conditioning. System failures can be stressful and nerve-wrecking. We fully understand that reality and are committed to reliable on-time service. Our fleet vehicles are fully stocked with the correct replacement parts and components along with the proper installation materials. We believe the job should be done right the first time and you should expect no less.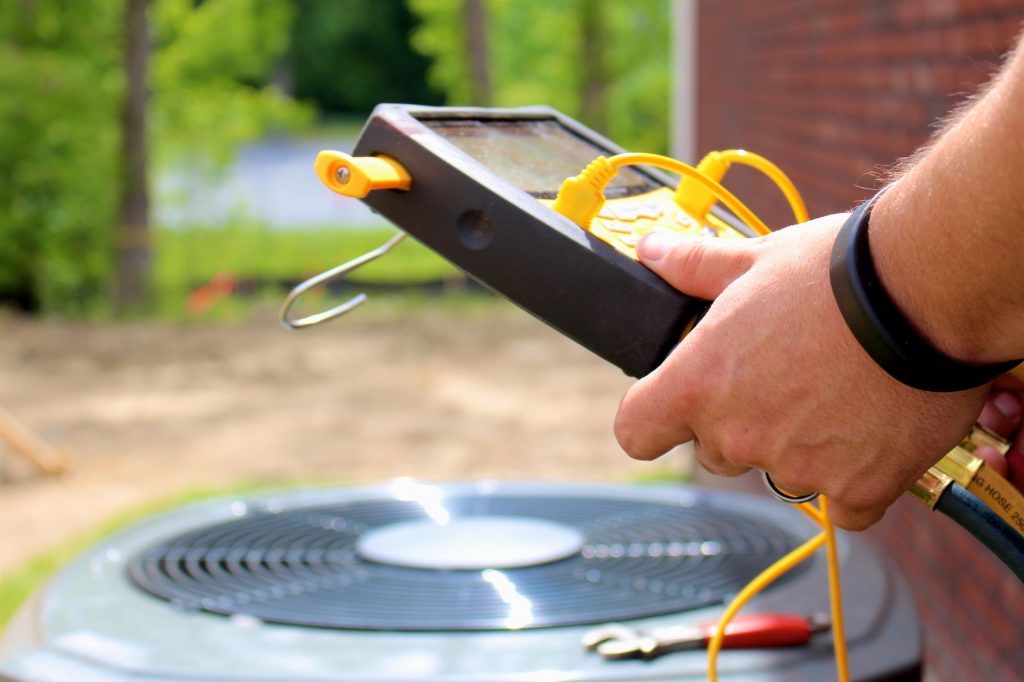 Heating and air conditioning units less than 10 years old may only need a simple part replacement to a full system check and tune-up. Our highly-skilled technicians perform a comprehensive diagnosis and a detailed analysis of your systems health.
Air quality is of the upmost importance and that goes without saying. In addition to your equipment running at optimized levels, your duct work and its integrity is just as important as the equipment pushing air through it and should be inspected periodically. Whether your duct work needs to be replaced, sealed or cleaned, we are equipped to handle whatever the job calls for. Filtration plays a big part in the level of your air's quality. We offer many solutions to air filtration that will prevent and minimize dust mites such as electronic air cleaning and filtration systems, ultra violet (UV) light purification and humidification.
"Breathe the difference!"
Air Duct Inspection

Check Air Filters

Motors and Bearings

Belts & Pulleys

Programmable Thermostats

Unit Wiring

Tune-ups

Compressors & Condenser Coils

Recommendations To Improve Energy Efficiency
If your heating and air conditioning unit is not operating at its optimal peak performance and at its highest efficiency level possible, you could be losing some serious money. In the grand scheme of things, as technology increases so does the performance value and efficiency ratings for newer models and that in turn factually saves you money. HVAC systems are one of the most important appliances you will ever have. It only makes sense to keep such an important piece of equipment optimized to operate at its peak performance. When you experience that dreadful failure, no need to stress-out, simply call our experts and let us handle it for you.
Mint Hill, NC 28227
(704) 272-1191
info@AireComfortSystems.com
www.AireComfortSystems.com
© 2019 AIRE COMFORT SYSTEMS, INC.